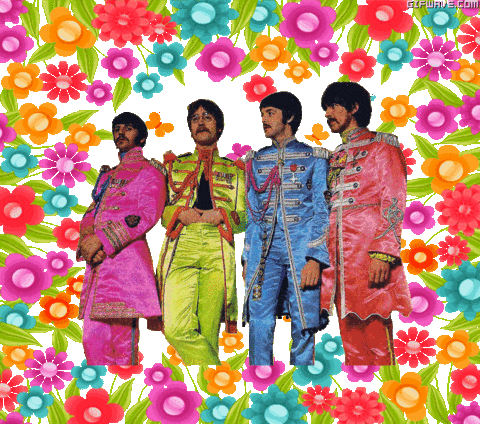 Hello Lovely, Yasss! YOU :0)

My hubby is typing, getting all my pics ready for this blog as you all know under the weather with my MS. This shall not stop me from our usual Monday blog! If my freakin hands would uncurl stop taking spasms and get it's act together that would be nice :) Thank You for all your support it means the world to me! <3

I got for my Birthday my Fucker Necklace and I am in love with it! <3 You know me F this & F that LMAO! The necklace is from Melody Ehsani love her original and sassy pieces :0) Lets face it when you meet a F**Ker as you do you can say hey look at my necklace hahaha I craic myself up way way too much for a sane person. When we are on that subject I have been told I am eccentric by around 10 members of the FAM haha I don't believe it! LMAO that is an ongoing dispute heehee. So I picked some really great outfits to match this fab, fab necklace <3

Now onto the amazing Beatles. They are fantastic! Amazing talented musician and those fabulous outfits! Just WOW! No words and that is crazy for me as you know I chat, chat, chat... lol ;0) However imagine there album Sergeant Peppers Lonely Hearts Club Band 50 years on! :) Crazy but still so so relevant! Music, fashion just amazing! Now I am listening to The Beatles this will be me all day now hahaha lol..

I hope you enjoy the blog!

love, peace & kindness to you all

Jane
Just Saying! lol This is me right about now.
New Fav Jewelry with Sass! Yeah!